Skip to the content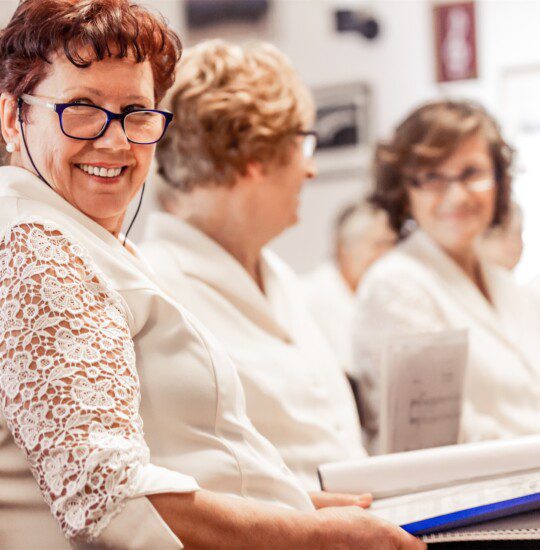 Retirement Community Living
Embrace Community Life
Ever wonder what community life is really like? For some, it's feeling a sense of safety, security, and belonging. For others it's about convenience and support—an understanding that everything you could possibly need or desire is available to you. At Friendship Village of Bloomington, community living is all of that—it is so much more than you ever imagined.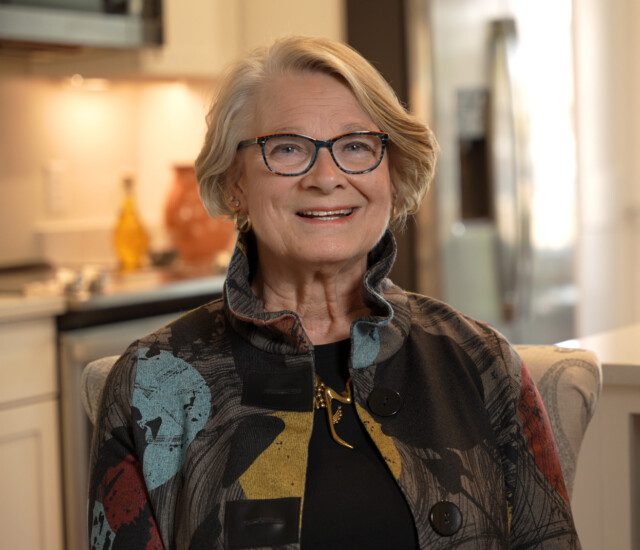 So many good things happen here that I would have missed out on if I had stayed alone in my house. My life would not be as rich as it is today.
- Virginia Olson, Friendship Village of Bloomington Resident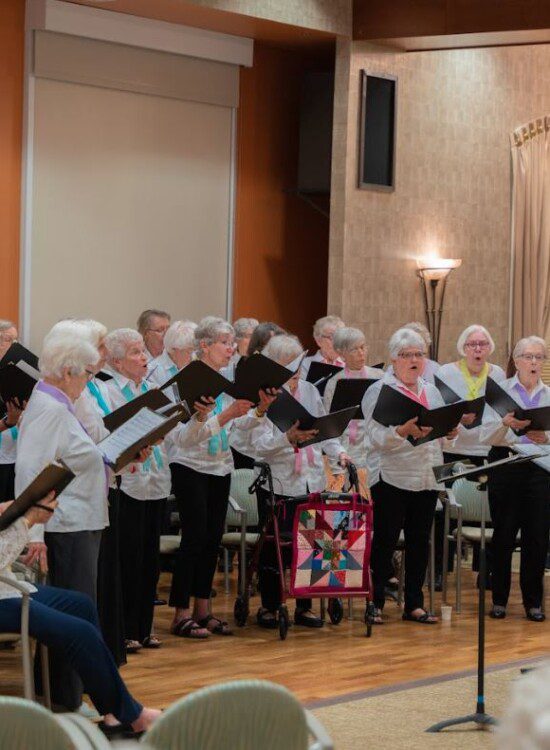 Independent Living Activities
Find Fun at Every Corner
Hear that? It's the sound of Bloomington's own Medalist Concert Band, performing Broadway favorites in the auditorium. Nearby, a painting class is just getting underway, led by a local artist. Tonight, there's a silent auction to support a new community garden project. Everywhere you turn, there's not only something to do, but people to enjoy it with.
Retirement Home Connections
Let Friendship Lead the Way
It's easy to find your people at Friendship Village of Bloomington. There's always a round of golf on the putting green to be played, a walking group that needs another member or a volunteer group looking for an extra set of hands.
Ask a neighbor to accompany you for a Tai Chi class. Enjoy a fine meal with the couple from your aerobics class. Volunteer in the library. Participate in one of the community's many clubs with others who have similar interests or offer to share a meal with a neighbor at your place.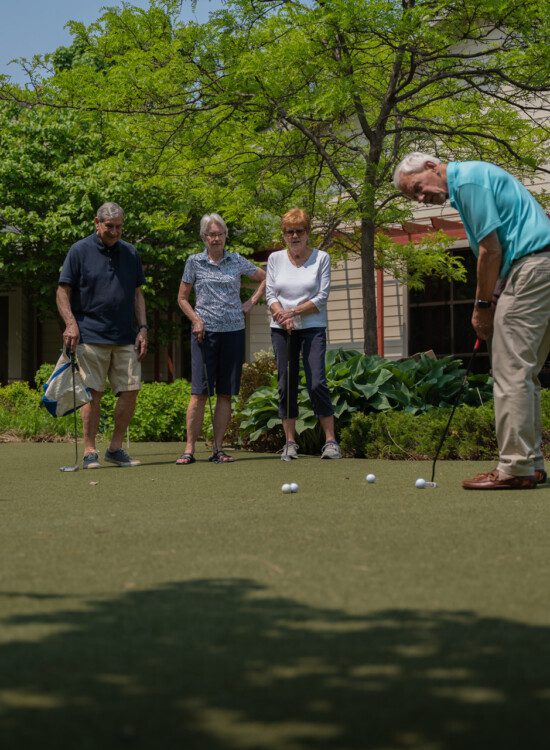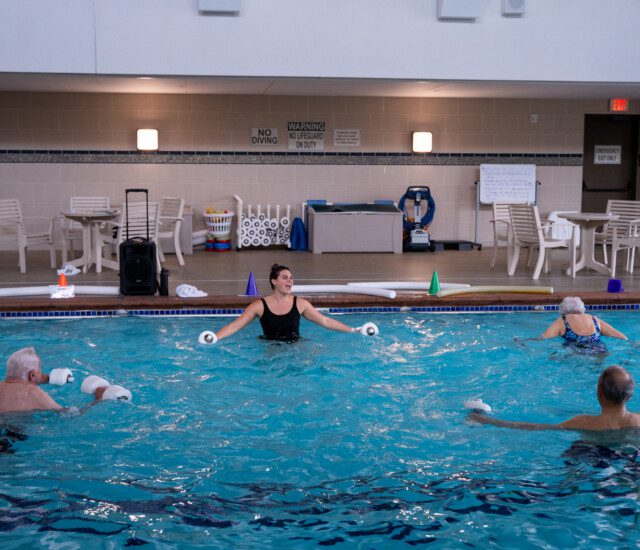 The programming opportunities that they provide are excellent. They give us the physical activities that we need, the mental activities that we need, spiritual, too - they treat the whole body beautifully.
- Donna Roe, Friendship Village of Bloomington Resident
Senior Living Residences
Experience Resort-Style Living
It's time to re-define "the good life." Community living gives you the opportunity to downsize your life to the level that brings you the most joy and the fewest headaches. Discover right-sized residences perfectly suited to your new resort-style life.